News
Found 3 News
Showing page 1 of 1
×
Call for students from Sri Lanka to enter prestigious CIM marketing competition
Press Release
18/10/2021

Marketing students at universities in Sri Lanka are being invited to enter 'The Pitch', a prestigious student marketing competition organised by the Chartered Institute of Marketing UK (CIM).
Now in its eleventh year and taking place virtually, 'The Pitch' is an international competition for second and third-year undergraduate marketing and business students. The competition challenges university students from Sri Lanka and across the world to respond to a live client brief, which sees teams of two or three students compete for a cash prize of £1,500 and the title of 'Marketers of the Future'.
This year's competition is sponsored by the UK's leading health and beauty retailer, Boots. Entrants will be challenged to raise awareness of the partnership Boots has with The Prince's Trust, in a creative way that brings to life the expertise and 'behind the scenes' support for young people.
CIM's country head of Sri Lanka and the Maldives, Onalie Dissanayake said: "CIM's The Pitch competition is a great opportunity for Sri Lankan university marketing students to showcase the knowledge and creative skills they have learnt from their marketing qualifications.
"It is noticed by businesses in Sri Lanka that innovation and adaptability, especially to online technology, will be key to businesses survival and marketing skills will be important in the recovery from the Covid-19 pandemic. This competition is a great way to put those skills to the test in front of an esteemed panel of industry experts and I would encourage as many Sri Lankan university marketing students as possible to enter and use this opportunity to apply their knowledge on a global platform."
Gemma Butler, marketing director at CIM UK, said: "We've been running The Pitch competition for eleven years now, but every year I continue to be inspired by the brilliant ideas presented by the marketing students.
"Being crowned 'Marketer of the Future' is a brilliant way to bolster a CV and stand out from the crowd in an even more competitive job market."
Last year's winners were a trio from Leeds Beckett University in the UK, who impressed judges with their situational analysis of Samsung's brand positioning and identification of channel opportunities for its Gen-Z target audience.
The Pitch has been so successful that it is now integrated into the syllabuses of many universities. The Pitch is also part of a wider initiative that runs alongside the CIM Accredited Degree partnership programme, which maps marketing and business degrees against learning outcomes within CIM qualifications.
More information, including how to enter and details of the challenge can be found here.
-ENDS-
Notes to editors
For media enquiries
James Delves
CIM Head of PR and External Engagement
james.delves@cim.co.uk
Corinne Lavictoire
CIM PR Executive
corinne.lavictoire@cim.co.uk
If you have any questions regarding The Pitch, please contact the CIM Events Team via thepitch@cim.co.uk
16/05/2019
×
Artifical Intelligence - CPD Programme 2019
CIM Sri Lanka
16/05/2019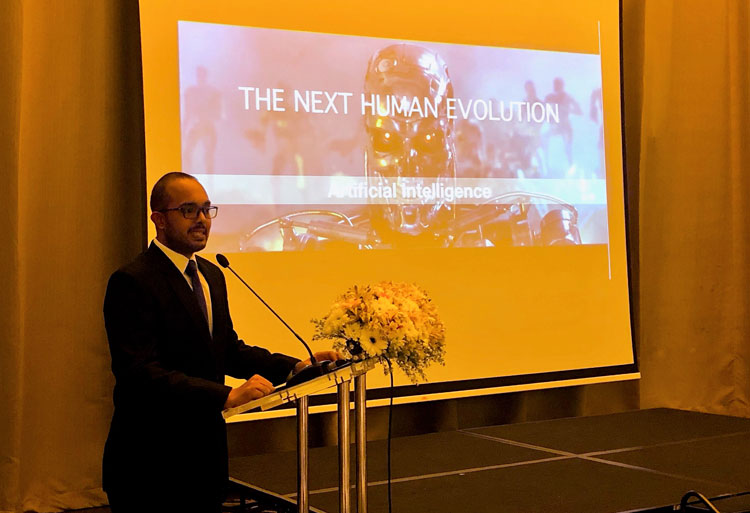 CIM had their first CPD programme for the year on the 03 April 2019 at the Blue, Hilton Hotel. The CPD programme was on Artificial Intelligence and delivered by Rohan Jayaweera Founder - The Design Store, Antyra Solutions. He spoke about The Next Human Evolution, covering the history, variations, applications in business, future and skill set. The keynote was followed by a panel discussion. The Panelists were Deshamanya Dr Rohantha Athukorala and Dinesh V, along with Rohan Jayaweera. The programme had over 60 attendees and was a roaring success. 
14/01/2019
×
CIM needs you! A unique opportunity to be part of CIM as a volunteer or senior ambassador for Sri Lanka
by Ian Marshall, Head of International Relations at CIM
14/01/2019

Have you ever wondered what it would be like to work for CIM and drive the direction of Sri Lanka's marketing community? That opportunity is now. From today, CIM is seeking expressions of interest from its members in Sri Lanka to become either 'senior ambassadors' or 'operational volunteers'. Both roles are critical to the evolution of marketing in Sri Lanka and will be responsible for supporting CIM as we raise awareness of the value of: professional marketing practice to business, CIM qualifications and CIM membership. You will be a key part of our team as we develop and grow the marketing community in Sri Lanka. This is an exciting time for CIM and one we urge our members to be a part of.
Further information:
As stated, CIM will be appointing volunteers in two types of key roles:
• Senior 'Ambassadorial' roles. This will require candidates to possess an ability to influence senior business leaders and build sustainable relationships with businesses and government. We will be looking for CIM members in senior positions who are motivated to support CIM and enhance its perception with senior decision makers in business and government and who have the connections to enable this.
• Operational volunteers. We are seeking CIM members who have expertise in some key operational areas and who wish to share this experience to support the activities of the CIM office team. This may include building relationships with schools/universities and businesses in a variety of industry sectors, providing advice on marcomms or assisting with events management. These volunteers may, on occasion, lead small project teams of volunteers under the guidance and direction of the CIM Country Manager.
All the positions will be individual appointments made by CIM. This will not be a committee.
We understand that volunteers have many other work, social and personal commitments which will take up their time and energy. This structure allows flexibility for individuals to commit as much time or as little time as they can without feeling over committed and unable to be as effective as they would like to be.
If you are a CIM member residing in Sri Lanka and want to support us in any of these positions, please send your CV to Ian Marshall, Head of International Relations, at ian.marshall@cim.co.uk by Monday 28 January 2019.

Kind regards,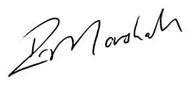 Ian Marshall
Head of International Relations